Bring deeper meaning to your next gift-giving occasion with presents that support the local community. 
Kitikmeot Heritage Society / Pitquhirnikkut Ilihautiniq
Pitquhirnikkut Ilihautiniq / Kitikmeot Heritage Society is an Inuit-led charitable organization committed to strengthening Inuit communities by preserving and renewing Inuinnait knowledge, language and culture. To support the organization you can give a gift, through a donation. Your gift will support programs that protect and sustain knowledge, language and culture for future generations.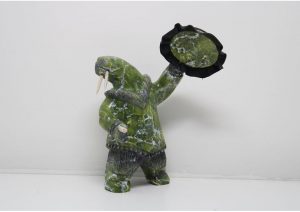 Carvings Nunavut
Carvings Nunavut is where you'll find authentic handmade crafts from Indigenous artisans. Owned by well-respected entrepreneur and community member, Lori Idlout, Carvings Nunavut has one of the largest selections of authentic Inuit art in Canada, with new pieces added daily. Not only do they work closely with collectors to source unique pieces, but the world-class gallery also works closely with artists, providing them with the proper tools, housing and financial support needed while they produce their art. 
Looking for a unique gift, browse Carving Nunavut's gallery online.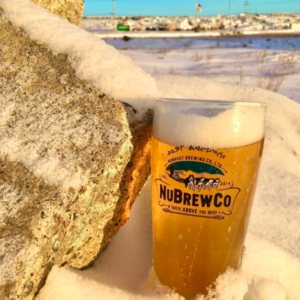 NuBrew Co
NuBrew Co is a brewery on a mission to "produce well crafted responsibly produced products, with an emphasis on supporting the local economy". As Canada's northernmost brewery and the only one in Nunavut, NuBrew Co. offers a selection of beer that is truly a taste above the rest, as they suggest. Support the brewery by having a glass (or two) from their large selection, or purchase NuBrew Co. merchandise online. 
Kaapittiaq
How about a cup of coffee that wakes you up and makes you feel good? Kaapittiaq means 'good coffee' in Inuinnaqtun, and that is what Kaapittiaq is known for. The Inuit owned and operated company sources its coffee beans from Indigenous and female farmers around the world and turns them into the Arctic's finest brew. Each year, 75% of the company's profits are used to create programs promoting Inuit culture, language and knowledge. You can feel good knowing your purchase supports Indigenous farmers and the wellbeing of Inuit and Indigenous communities. Grab your pick-me-up here.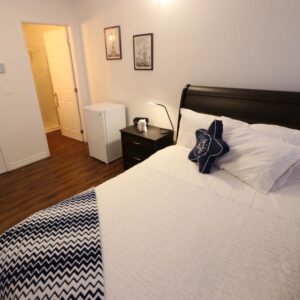 Illu Inc.
Illu Inc. is a one-stop-shop for travellers' accommodation and tourism needs. The company also ensures renewable energy within its real estate projects. Passionate about providing Nunavummiut and travellers with a quality place to call home, Illu Inc. invests in the communities they serve and love. From partnering with renowned experts to invest in R&D, building envelope/energy projects within remote arctic communities in Nunavut.