When Rankin Inlet's Inuujaq Leslie Fredlund decided she was going to open her store selling Indigenous-made products at the beginning of 2020, she knew there would be challenges ahead.
But not even she could have expected a global pandemic that would bring the local economy to a grinding halt.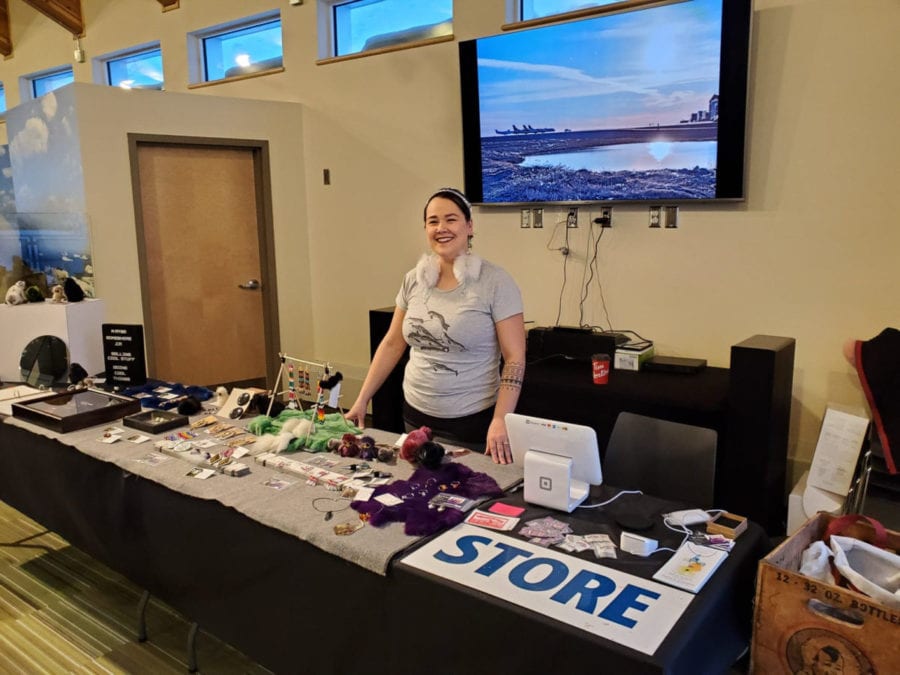 "It was the summer of 2019 when I got a business licence and started planning. I was working so it was hard to get working full time. In January I said it's time to dive and, take a chance and if it doesn't work out take it from there," said Fredlund, owner of pop-up shop Maybe Somewhere.
"And then the pandemic hit and I ended up being home with four kids."
The mother of four has always had a love for the arts and has been involved in some form of practice throughout her life.
It was that passion that inspired Fredlund to open a store selling Indigenous-made products in Rankin. Her shop sells everything from clothing and coffee to jewelry and soap from Indigenous artisans across Nunavut and Canada.
"It was really appealing to me to have a shop that focused on Inuit, Nunavummiut and Indigenous products," she said.
"I'm not just a retailer that's buying and selling. Every artist, designer, creator has their story."
While there are some businesses that have struggled to make it though the shut-down, Fredlund has started to find her niche among Kivallirmiut.
The company's name is a play on a Rankin Inlet local slang term, Fredlund said. "It is not a question, but an answer, often in a playful, but teasing kinda way: Where are you going? Where did you get that from? Where will the event be? Where should we meet? Maybe Somewhere!"
The name also reflects the nature of Fredlund's dream boutique shop. In order to keep her costs down, Fredlund decided to forgo a physical shop, opting instead to have a mobile boutique that could be set up in a trailer. Fredlund described it as the same concept as an ice cream truck or a chip truck, but instead it is a mobile boutique.
"The cost of living up here is outrageous so the cost of business is even more outrageous," she said.
"The trailer is a way of having a more operating space, but without the higher costs. It's a solution that reflects the values of Maybe Somewhere."
Fredlund is still waiting on her trailer to be ready, but has been doing pop-up shops in collaboration with other local businesses in the meantime.
She was able to do her first one in January, but then had to go on an extended hiatus due to Covid-19. While she prefers to meet with customers in person, she started turning to online sales. She ramped up her social media presence and started to post more pictures online.
"I had to adapt," said Fredlund.
Fredlund said that now that things are slowly starting to open, she's been able to do a few more pop-up shops.
If Nunavut can continue to be free of the pandemic she would love to bring Maybe Somewhere to other communities in the Kivalliq.
She sees it as an opportunity for people to support Indigenous-owned businesses. It's also a good chance to meet the local artists.
"I would love to go to Whale Cove, Naujaat, Chester and Baker," she said.
Her real dream, though, is to one day be seen as a viable alternative to southern conglomerates that make money for people living in the South.
"The sky is the limit. If the Northwest Company can provide retail and get big dividends from that, why wouldn't I be able to do that?"