The Covid-19 pandemic has had a negative impact on many businesses in the territory, but for Nanook Express – a food truck in Iqaluit – it is a different story. Dallas LeTemplier, the business owner, said the pandemic has actually increased his sales by 25 per cent compared to previous seasons.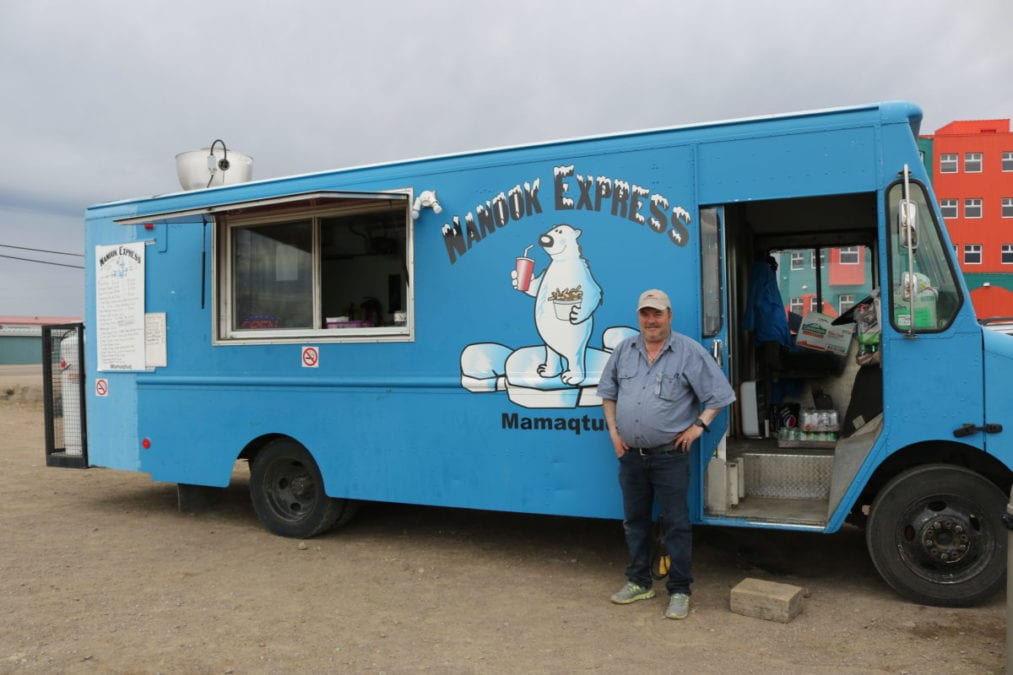 "The last couple of weekends, I've been doing really well," said LeTemplier with a smile.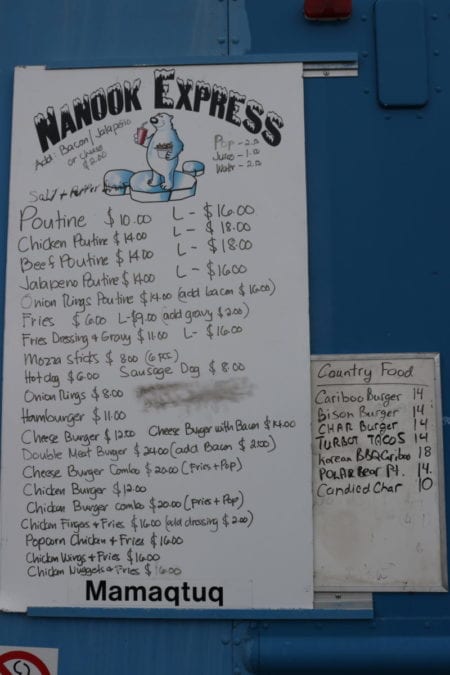 Nanook Express offers fast-food fare such as poutines, hamburgers, fries and chicken wings from its regular menu. There is also a chef's country food menu consisting of polar bear poutine and burgers made from bison, caribou and char.
With the help of some friends, LeTemplier began his business six years ago in the capital.
This year he started his seasonal business in May due to weather issues and not Covid-19. Usually, the season runs from April or May to mid-October, said the business owner from Quebec.
LeTemplier believes his business has not been negatively impacted by the pandemic since he serves take-out food from a truck and customers do not need seating. The fact that restaurants have been closed since March has also been "a big bonus," he said.
Restaurants in Nunavut reopened at half-capacity on June 22 after being closed since March due to Covid-19.
Even with the restaurants now partially open, LeTemplier admits his business is still doing well.
"I'm happy," he said, referring to his present situation.
Nanook Express is adhering to social distancing measures and making hand sanitizer available.
LeTemplier said customers are automatically keeping a six feet apart. The health inspector is allowing a maximum of only two people to work inside the truck at the same time.
The blue truck can be found across the street from Northmart Wednesdays through Sundays.
Food service is available on Wednesdays and Thursdays from 5 p.m. to 7:30 p.m. On Fridays there is a lunch service from 11:30 a.m. to 1:30 p.m., followed by a reopening at 4:30 p.m. On the weekends it is open from 12:00 p.m. to 7:00 p.m. on Saturdays and 12:00 p.m. to 6:00 p.m. on Sundays.